Special menus and impressive locations
for business dinners in Pisa
Corporate dinners, with a limited number of diners or with many participants, are an important formula to end a public event like a conference, a congress, or a private event like a business meeting between managers.
Grand Hotel Duomo Pisa can organise business dinners, corporate dinners or gala dinners with the utmost professionalism and attention and held - based on the season and on the guests' requests - in the various locations available at the 4-star hotel's structure: the Ranieri indoor dining hall, the Tower Sky Lounge or the Panoramic Roof Terrace also based on the degree of formality of the event. 
Successful private events
Contact us for more details on corporate dinners and agree on the menu you would like to offer. The hotel's chef will be happy to suggest the most suitable menu and the maître the best wines to match, and the Tuscan food and wine excellences will be the amiable protagonists.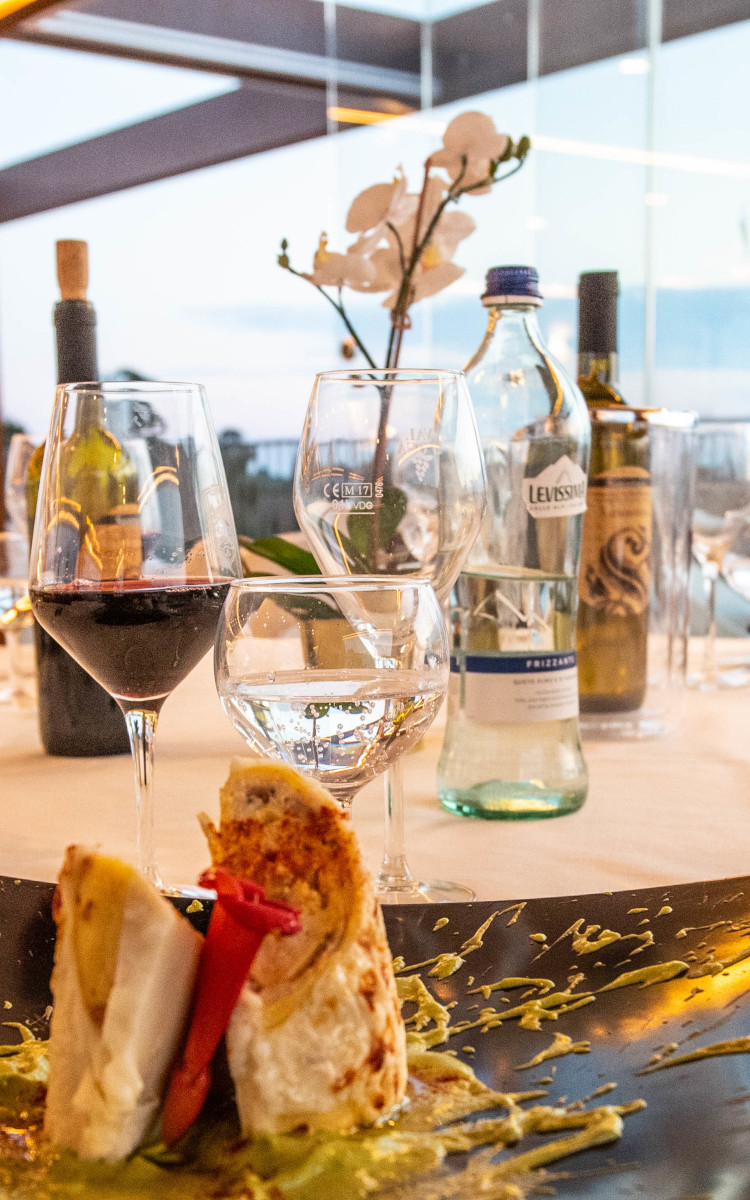 HOTEL IN PISA WITH RESTAURANTS AND PANORAMIC TERRACE
The restaurant rooms of the Grand Hotel Duomo are the Ranieri room and the Tower Sky Lounge, open every day for dinner, also to outsiders. The Grand Hotel Duomo di Pisa offers cuisine from which dishes emerge the territorial qualities.