Modular meeting rooms for a refined congress
in the medical and university field in Pisa
The Grand Hotel Duomo Pisa is a Congress Center, with two large multifunctional rooms of different capacities, for a total of 130 pax.
The hotel in the heart of Pisa, just 50 metres from Piazza dei Miracoli, thanks to its meeting rooms and technical equipment, is suitable to host training meetings, business meetings, press reviews, seminars for professional associations. Historically, the structure has been the venue for national and international meetings, and cultural events, especially those related to the medical and university world.
The conference rooms, practical and functional, of the Grand Hotel Duomo, on request, can be equipped with every service necessary for a successful meeting or convention in Pisa. Ideal for both large conventions and more private meetings, the meeting rooms of our 4-star hotel are the perfect solution for any business, educational or training need.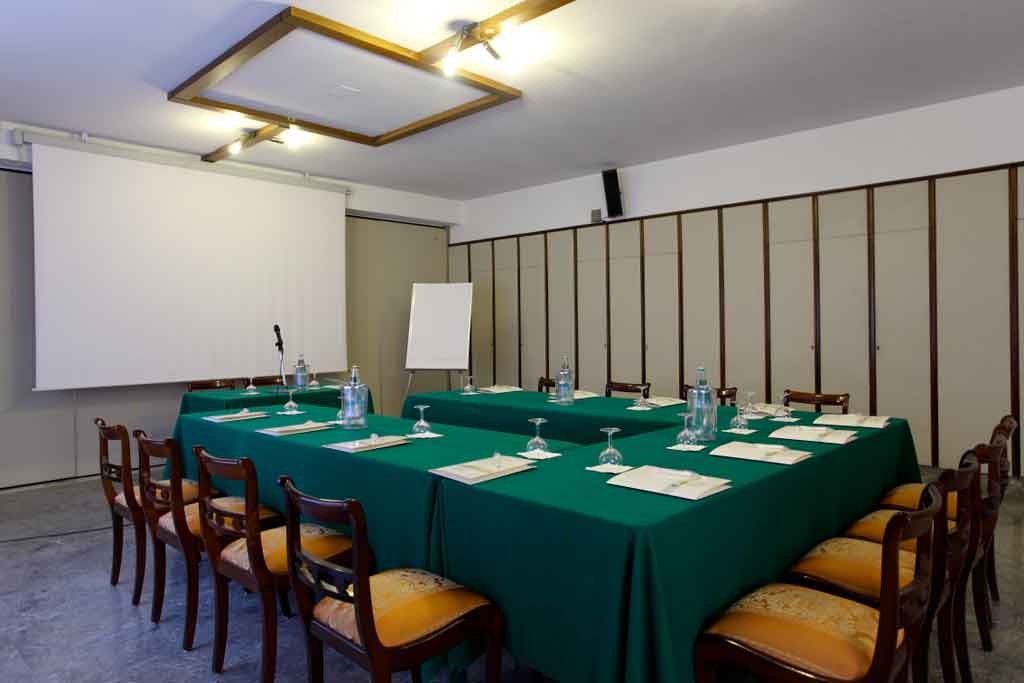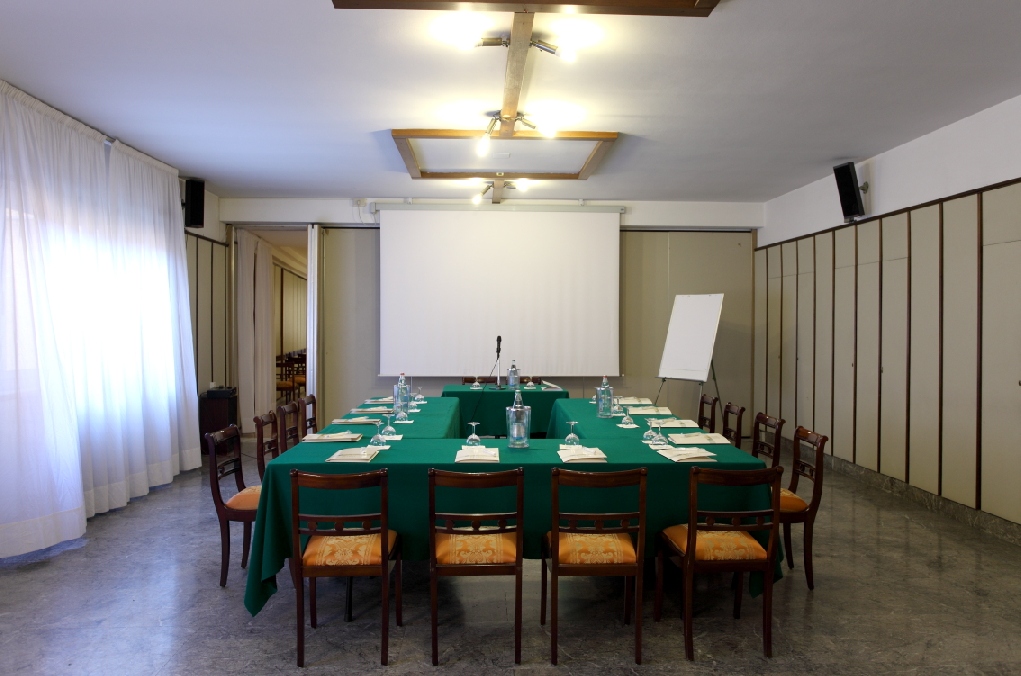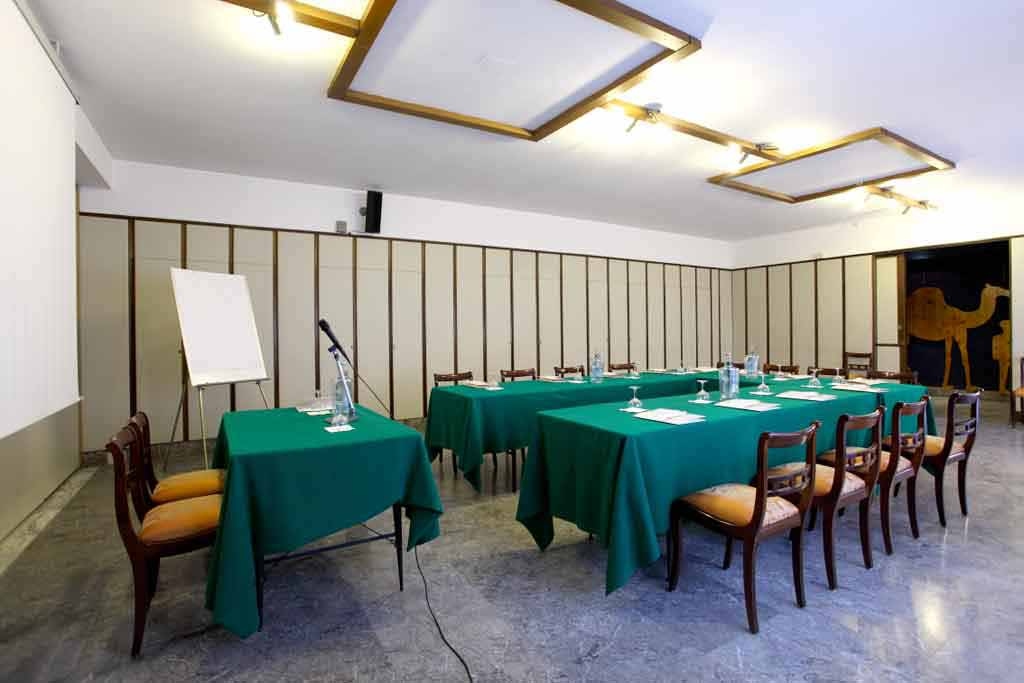 The Meeting Rooms named after the most illustrious citizens of Pisa: Pacinotti, Kinzica, Ugolino
The congress halls are modular with movable and adjoining walls: Sala Kinzica and Sala Ugolino, reserved individually are more poised and intimate; if combined they create a large meeting room, the Pacinotti, which can accommodate a larger number of congressmen.
Sala Pacinotti, up to 130 people, named after Antonio Pacinotti (1841- 1912), a Pisan senator of the Kingdom of Italy, a patriot, an Italian scientist, who invented the dynamo and the direct current electric engine.
Sala Kinzica, up to 70 people, bears the name of Kinzica de' Sismondi, the young daughter of a noble family. She is linked to the history of the city of Pisa because, according to legend, she saved the city from the invasion by the Saracens.
Sala Ugolino, up to 54 people, dedicated to Count Ugolino della Gherardesca. Born in 1220 in Pisa to a noble family, Ugolino was a naval commander and a politician lined up among the Ghibellines, but he sided with the Guelphs. The whole world remembers his name for the verses he inspired Dante Alighieri in the Divine Comedy. The supreme poet placed Ugolino in the IX circle of Hell where the damned are imprisoned in ice where traitors to their homeland and guests are punished. In Dante's comedy the Count is captured and locked in the Tower of the Muda with his children and grandchildren he assists as they are starved to death one after another, betrayed by Archbishop Ruggieri.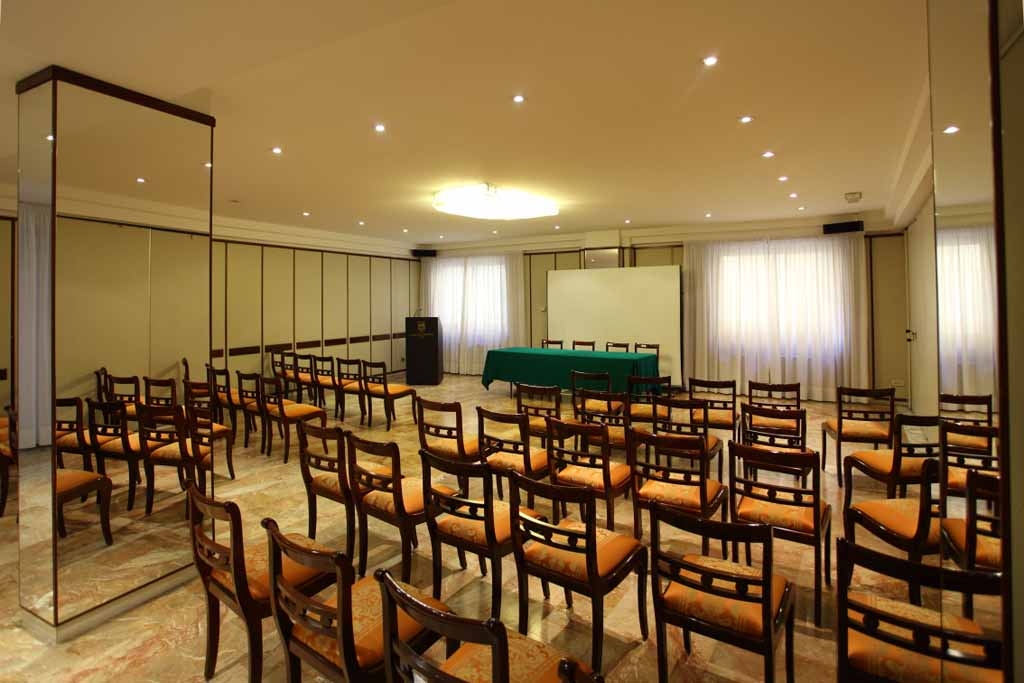 Technical equipment in the meeting rooms
/ fast and free Wi-Fi connection
/  amplification system
/  fixed microphones and radio microphones
/  maxi screen (LCD TV 40 inches)
/ overhead projectors and flip charts
/  video projector
/  adjustable lights
Seating arrangement in the halls
THEATRE

DESKS

IMPERIAL

HORSESHOE